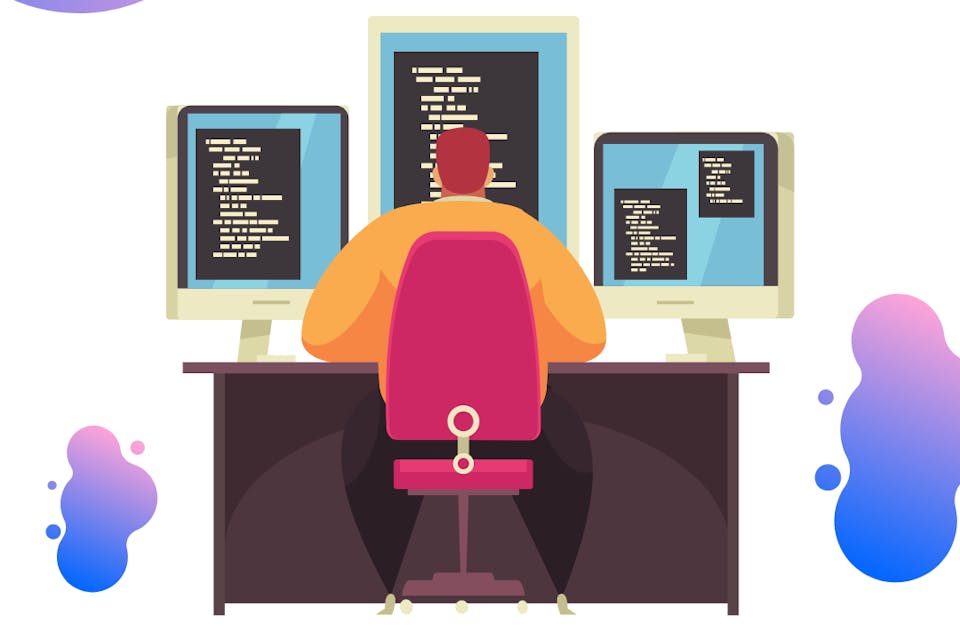 Online collaboration is on the rise this year. Due to the global pandemic outbreak, more teams had to make a quick shift to remote work and make wise decisions about adopting new tools to support them in daily meetings and activities.
Read on to see how Zakaria Benbakkar and his engineering team at Atlassian, mainly focused on scalability and performance in the cloud, turned their brainstorming sessions, kick-off meetings, and other daily meetings into online collaborative sessions with Whiteboards.
Challenge: Team collaboration at Atlassian converted to remote work
Converting to remote work forced many teams to adopt new collaboration methods to sustain efficient communication with their teams and maintain successful project delivery. Colocated teams dropped their traditional physical boards and picked up their online tools to keep up the good teamwork in a remote setup. Zak and his Engineering Team at Atlassian switched the physical board in the office to online Whiteboards: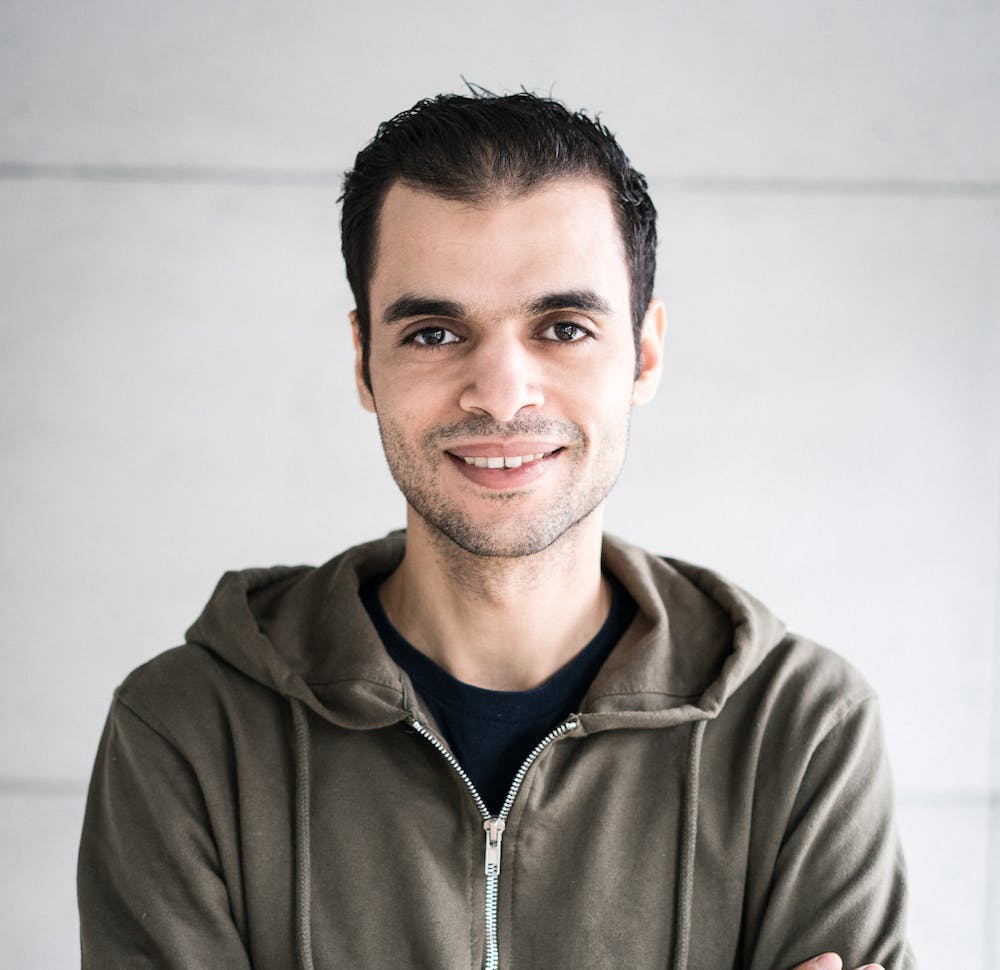 "It all started with the COVID lockdown back in March this year. As we had to switch to remote work, my team and myself (I believe this is a true situation for many other teams) felt suddenly deprived of a trivial yet essential tool we had at our disposition in the office — the whiteboard. Be it a brainstorming session, new project kick-off, or simply explaining an idea to a teammate, The Whiteboards was there for us behind our desk!" Zakaria Benbakkar, Engineering Manager, Atlassian
The App is a visual support tool for the team during every meeting and turns out to be even more powerful as it kept the team in the same space, just virtual.
"When Whiteboards came out, I was immediately in love with the product. In fact, it is a product that solves an actual problem." — concludes Zak.
Solution: Virtual Whiteboard seamlessly integrated with Atlassian Jira
So how do Zak and the Engineering Team organize their daily meeting boards and make sure they don't miss a thing and the team is aligned? Zak explains:
"I think that one of the strengths of Whiteboards is the seamless integration with Jira. We use whiteboards for our pre-planning sessions, where we collaborate on coming up with user stories. Among the features we use the most is adding Jira issues from the backlog/board. It offers great flexibility when it comes to the source of the input to the Whiteboard."
Regardless of the type of meeting, a planning session, prioritization, retrospective, and risk analysis, to name a few, every team will find a suitable template to start their online collaboration session. The preset whiteboard is there; you just need to bring your team together and begin the creative part.
"Another feature I like, and I intend to try along with my team, is the Templates. I believe that this feature is going to help us discover new uses for Whiteboards that we haven't thought of yet." – Zak adds.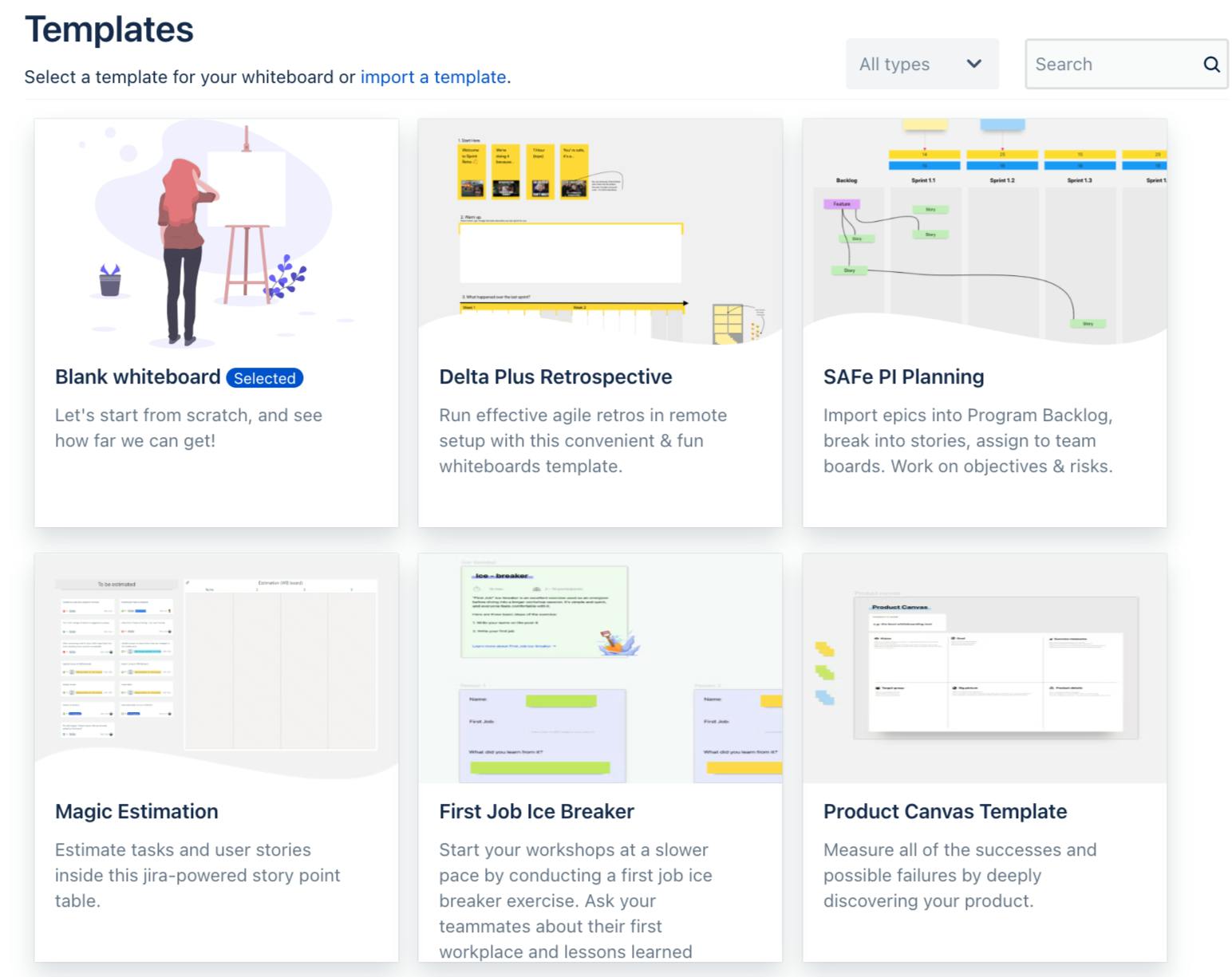 A set of predefined Templates available in Whiteboards helps teams start off their meetings in the format they need it- with the populated cards tailored to the type of the meeting. Moreover, teams can create and save templates that could be reused by other teams in their organization.
When you brainstorm ideas and add more items to your to-do list, you can make sure none of them slip out of your backlog. Whiteboards let you convert post-it notes into Jira issues with just one click.
"Last but not least, being able to create Jira issues on the fly on Whiteboard is really awesome touch. This helps stimulate thinking outside of the box – you can drop an issue wherever you are able to draw a card."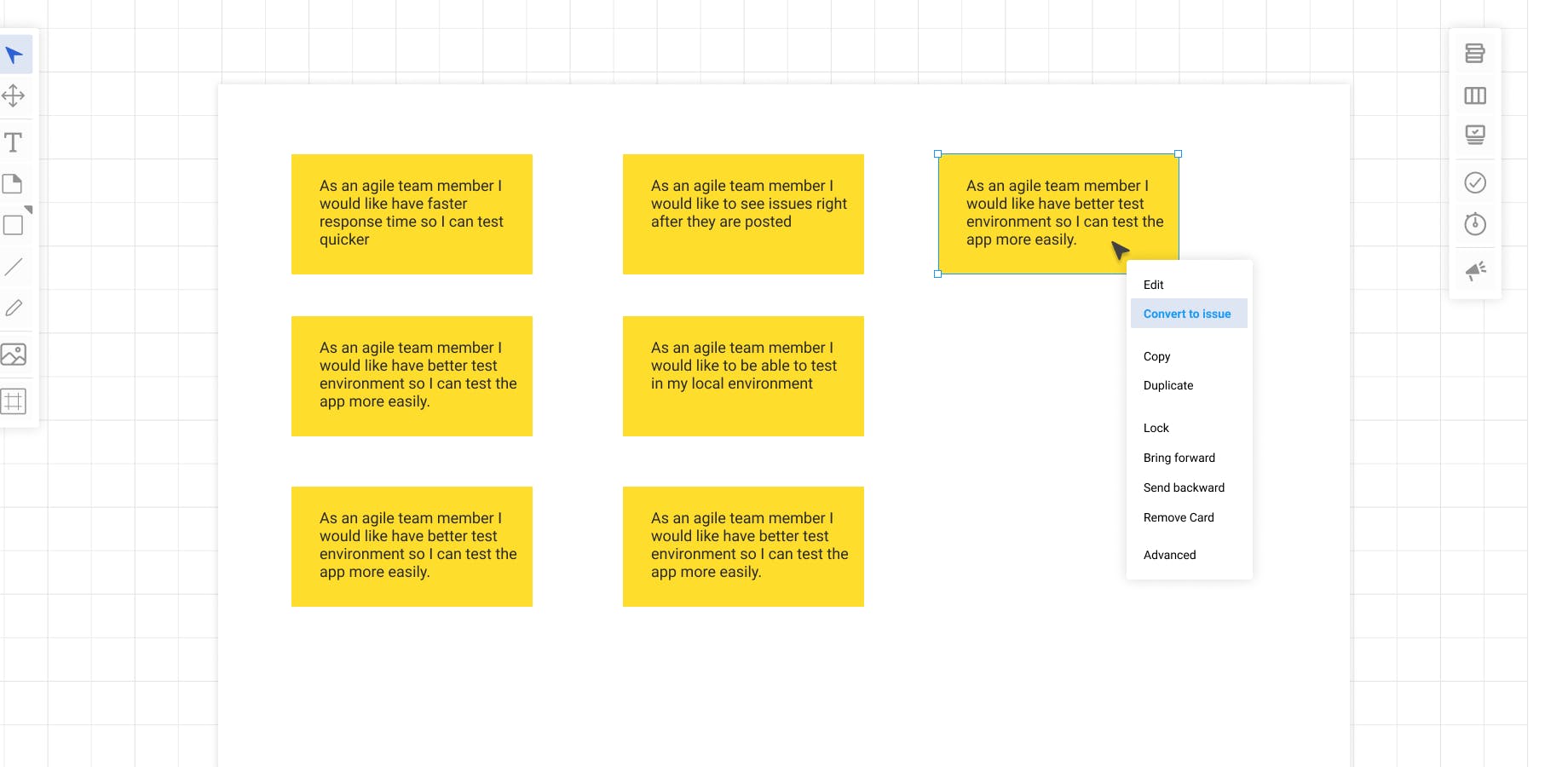 The full integration with Jira allowed the team at Atlassian to:
easily populate the whiteboard with their existing Jira issues or create new ones;
edit, update, rank, or transition Jira issues – individually, in bulk, or via update zones directly on the board;
turn ideas into actionable items by converting digital sticky notes, created during online planning, into Jira issues with just one click;
attach boards to Jira issues to add visual context to the items;
All sessions end with action items, a set of priorities, and well-organized work. The team can come back to the board whenever needed, and the outcomes of all meetings on a visual board can serve as a presentation for stakeholders, during team demos, etc.
Benefits: Efficient team collaboration in the remote-first setup
Successful communication is the key to efficient team cooperation and work effectiveness. So what other benefits did Zak's team enjoy while using Whiteboards for Jira?
"One of the main benefits I see from using Whiteboards is that it allows us to collaborate efficiently remotely. The notion of a virtual whiteboard simply prompts and stimulates the outside-of-the-box way of thinking required to tackle difficult topics. "
It's crucial that every team meeting has an agenda and concludes with clear action items, so everyone is aligned and knows what to do when the meeting is over.
"Once the thinking is done, converting the outcomes to trackable action items is a piece of cake thanks to the seamless integration with Jira. Obviously, all of this is happening in real-time and all participants can contribute as if it was happening away from the keyboard."
The last question we asked Zak was if he would recommend Whiteboards to other companies looking to solve the same problems. Here is Zak's answer:
"I would definitely recommend it (Whiteboards) to other teams! COVID-19 triggered an irreversible change in the way we perceive and do work. Whiteboards is definitely a product that addresses the needs of the new way of working and help teams effectively collaborate" – As Zak summarizes.
Try Whiteboards and test the powerful two-way Jira integration!
What's your story?
We'd love to hear your story. It could help other users introduce successful practices to support their remote teamwork and collaboration to be more effective and productive.
If you would like to tell us how you use Whiteboards for Jira and Whiteboards for Confluence drop us a line at support@whiteboards.team.