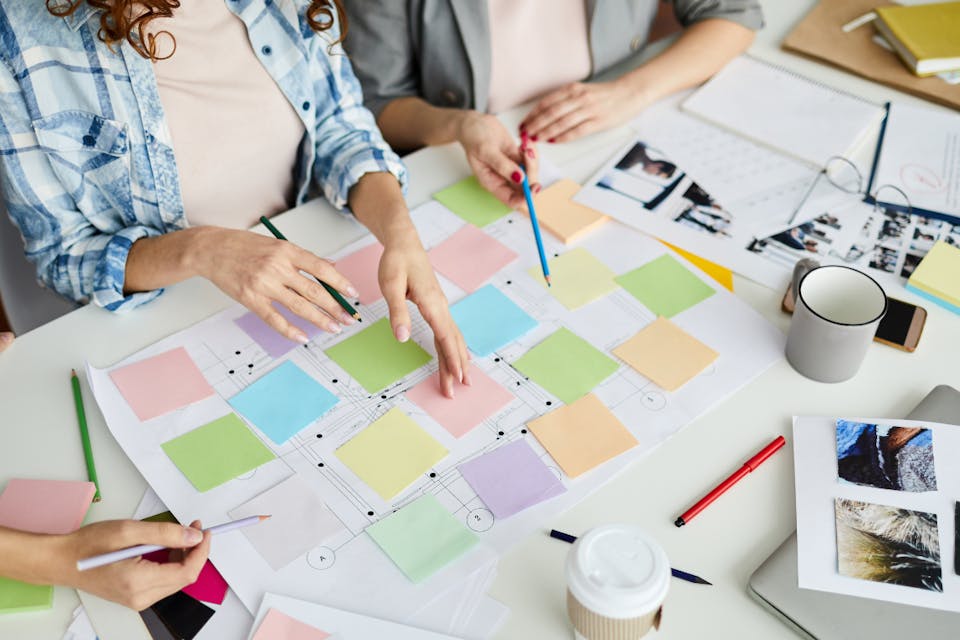 As a Product Owner, when you build an app or other product, you want to control the progress over time, manage expectations, and communicate the strategy and priorities accordingly to your stakeholders and keep your team informed throughout the project lifecycle.
There are many handy tools and techniques to help you keep track of your planning and work that needs to be performed. However, the most important thing is that whatever tool you choose to manage and communicate your product development has to support you, as an individual, and your team's interactions.
Product roadmap will come in handy to manage your project, describe and manage short- and long-term goals and values you want to deliver and present them to relevant stakeholders and get the action green light. Keep on reading to find out more about road maps and how to create and manage them inside your Jira and Confluence.
What is a roadmap?
When I think about drawing time, I usually imagine a line, like a horizontal axis. It's probably because over the last decade, as part of what I do, I drew hundreds of charts to represent changes in various metrics.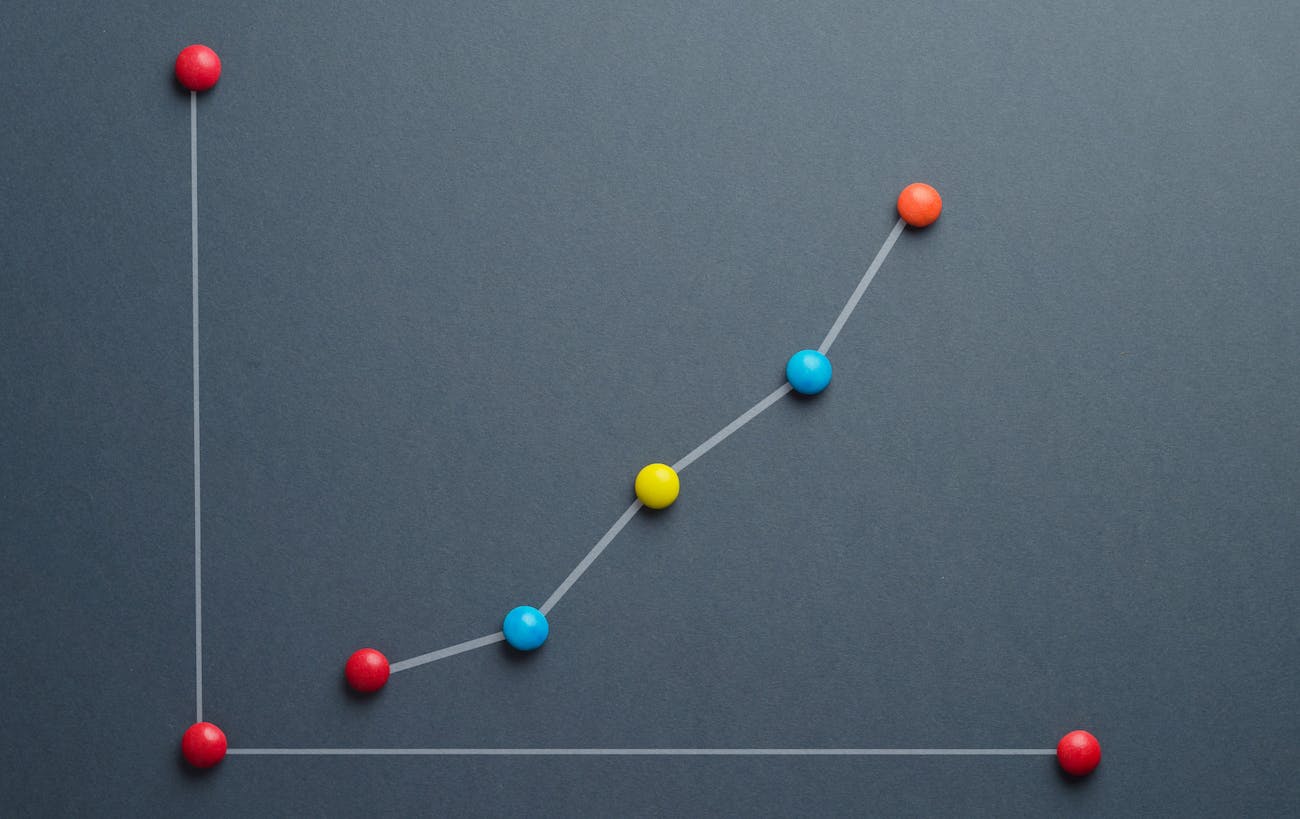 When I need to plan something complex, I use X-axis to represent time flow and draw a sequence of events to visualize it over a certain period.
It appeared to me that mapping various occurrences over time is what we can call a roadmap. Suddenly, I realized I was drawing roadmaps before I even learned about this term in relation to product development. This approach is powerful and popular because we naturally visualize sequences when we think about planning and completing certain milestones on our to-do list.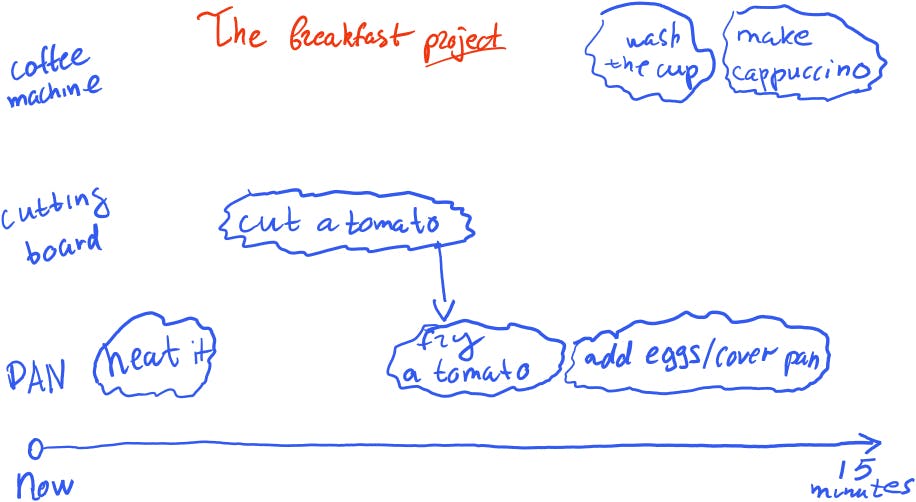 A project roadmap, per definition, is a visual representation of a plan that defines goals and outcomes divided into milestones that need to be completed to reach those goals. It additionally serves as a communication tool supporting to keep your whole team and external stakeholders better informed. Don't think about a roadmap as your backlog. It's not a to-do list with prioritized tasks but rather a high-level strategy or plan, goals to be completed within a particular timeframe.
But now, let's talk about product roadmaps – one of the essential tools in every Product Owner's toolbox that supports high-level strategic thinking.
Types of roadmaps
There is no one right way to create a roadmap. It has to fulfill two goals: One, represent a high-level plan that captures the main objectives and milestones, and two, serve as a tool to communicate product strategy.
There are several types of roadmaps, each adding value to PO's everyday work, and there is no single recipe for a good roadmap. They can be goal-oriented, story map, signify 'the now', 'the next', and 'the later' in goal delivery. Alternatively, they can be a combination of all those types.
The level of the product roadmap granularity and its elements and structure depend on the addressee of this roadmap. As such, we can split roadmaps into two categories:
for the external audience (customers, some stakeholders);
for the internal audience (your team, other departments in a company, and internal stakeholders).
Roadmaps that communicate product strategy to customers or the external stakeholders usually don't contain detailed information and deadlines but represent information about benefits for the customers in a clear visual manner.
On the other side, internal roadmaps contain specific features, deadlines, and tactical steps inside. Depending on the company size, a product manager might want to have separate roadmaps for a product team, marketing & sales department, and, of course, internal stakeholders.
Each roadmap will be filled with the most relevant information to its viewer. Still, it has to answer on what and why is being built.
How to create a roadmap?
As described above, the final content of the roadmap highly depends on its end-user. However, certain elements will represent each roadmap, regardless of its type and the audience:
It is, in essence, what you are going to deliver. It might be features or themes/epics level of details. In the case of a development team, it might contain something like "Agile Poker Team Relative mode: deliver non-biased voting and voting flow." It can be something like "Organize a webinar on the newest approaches in Agile estimation" for marketers. Try to tell a story about the benefits, including goals or KPIs.
Any roadmap contains a timeline, but time values can be quite different. For the high-level roadmap addressed to stakeholders, it might have years or quarters, and for a product team roadmap, you can usually see sprints or iterations as a representation of time flow.
It can be departments, teams, or even team members whose names are on a roadmap to show who is involved in delivering a particular feature or initiative or responsible for achieving the goal.
The basic visualization of those three elements is a space where a horizontal axis represents time, a vertical axis shows involved sides, and the area inside is a place for planned changes.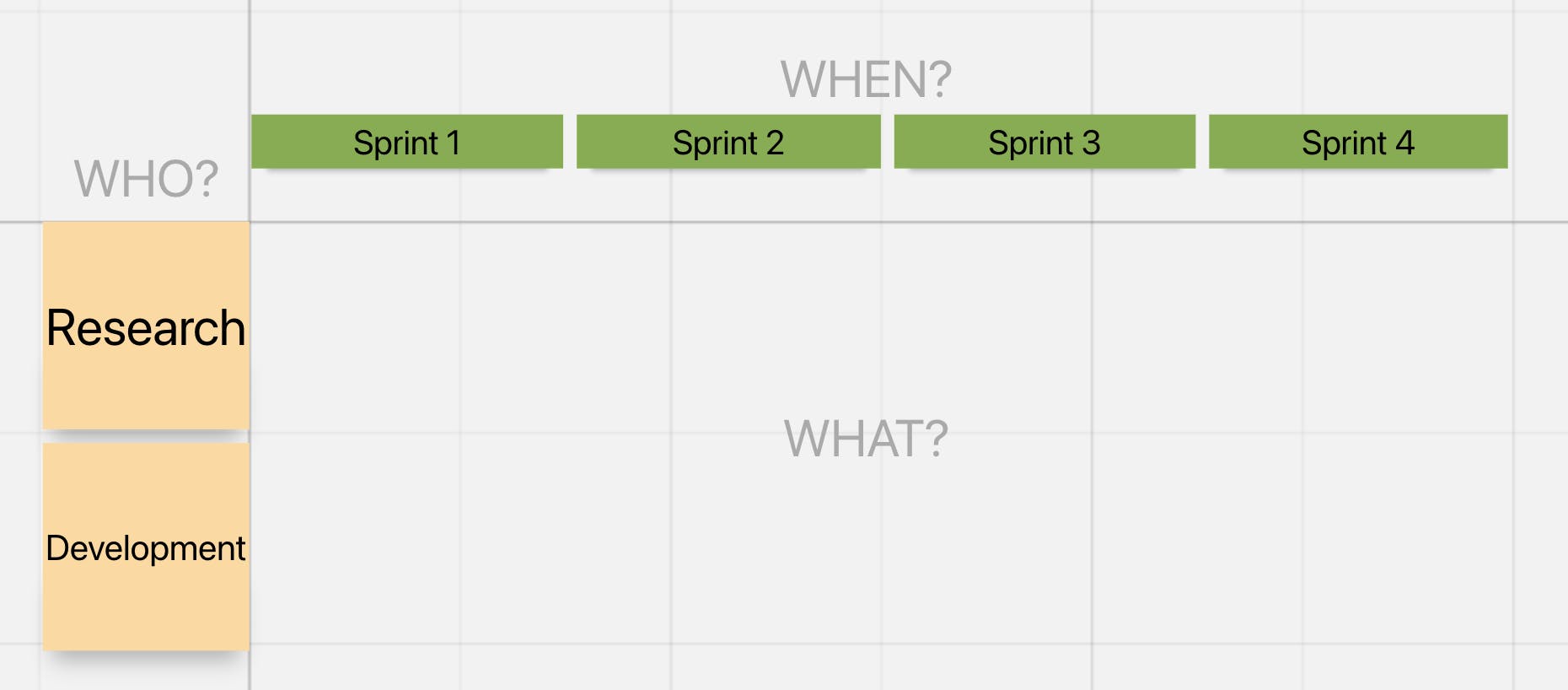 Roadmap tools
There is a variety of tools for roadmaps creation. You could probably create your roadmap on a single excel spreadsheet or you could choose from several stand-alone services like:
Aha!;
ProductPlan;
Roadmunk;
Productboard.
On the other hand, if you use Jira software, you might want to adopt a native feature to create jira roadmaps.
Despite many available dedicated solutions for building roadmaps, many teams prefer using virtual boards, like Whiteboards or Miro, that support the creation and management of their strategies and be a control-hub for their team collaboration, planning, prioritization, or brainstorming at the same time. Those apps give their user more freedom in collaboration and creativity. Moreover, virtual whiteboard solutions cover multiple team needs, so they don't need to buy special software for each activity.
Creating Roadmap in Confluence
Whiteboards for Confluence is your Confluence roadmap planner. You can easily generate roadmaps using post-its, lines, text elements, as well as basic dependencies if necessary or test ready-to-use roadmap templates from our template library.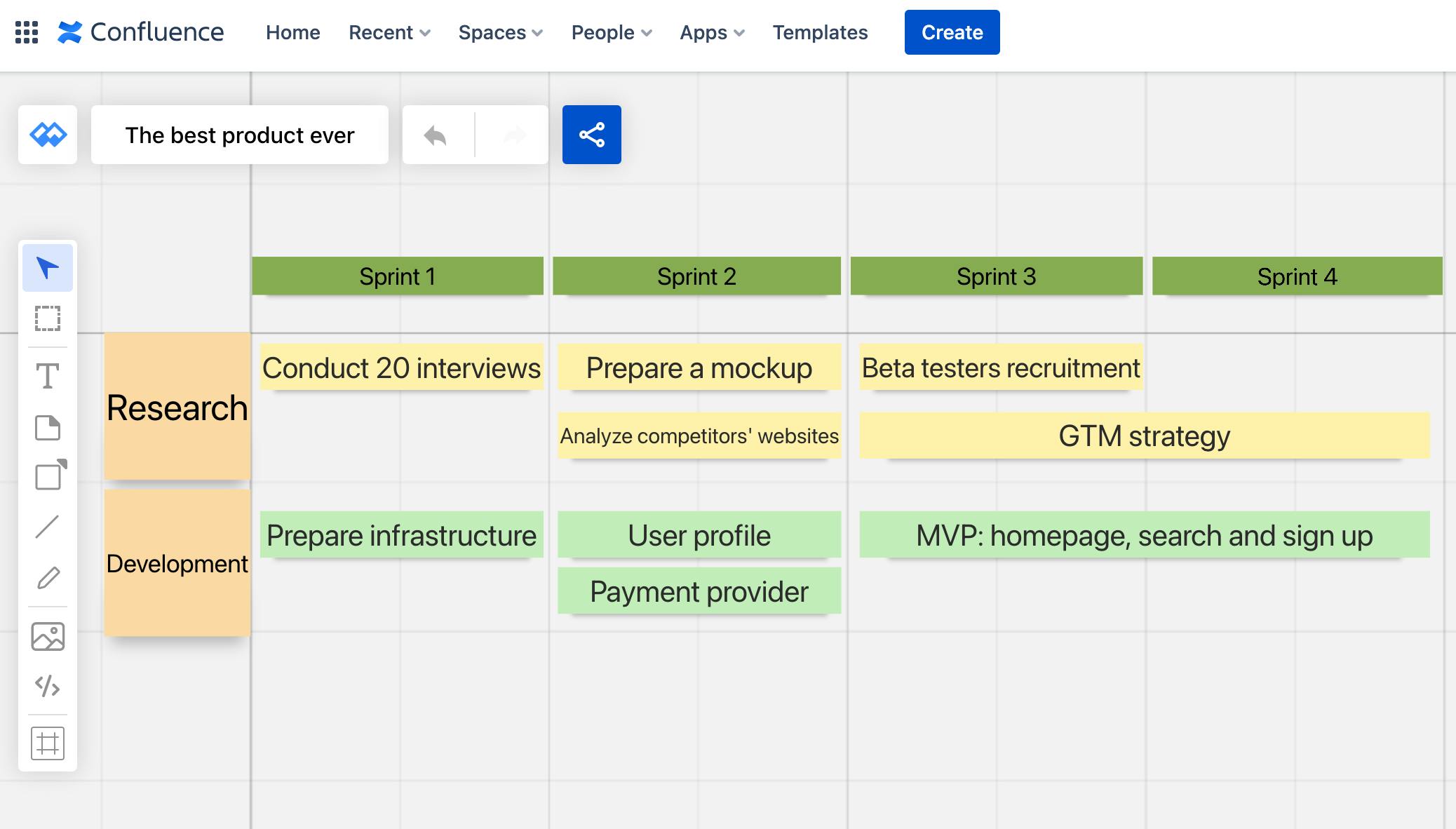 Besides, it is possible to operate with Jira issues, like epics, tasks, etc., in Whiteboards for Confluence, thanks to integration with Jira. You can import issues from your project and reduce the time of creating elements for your roadmap.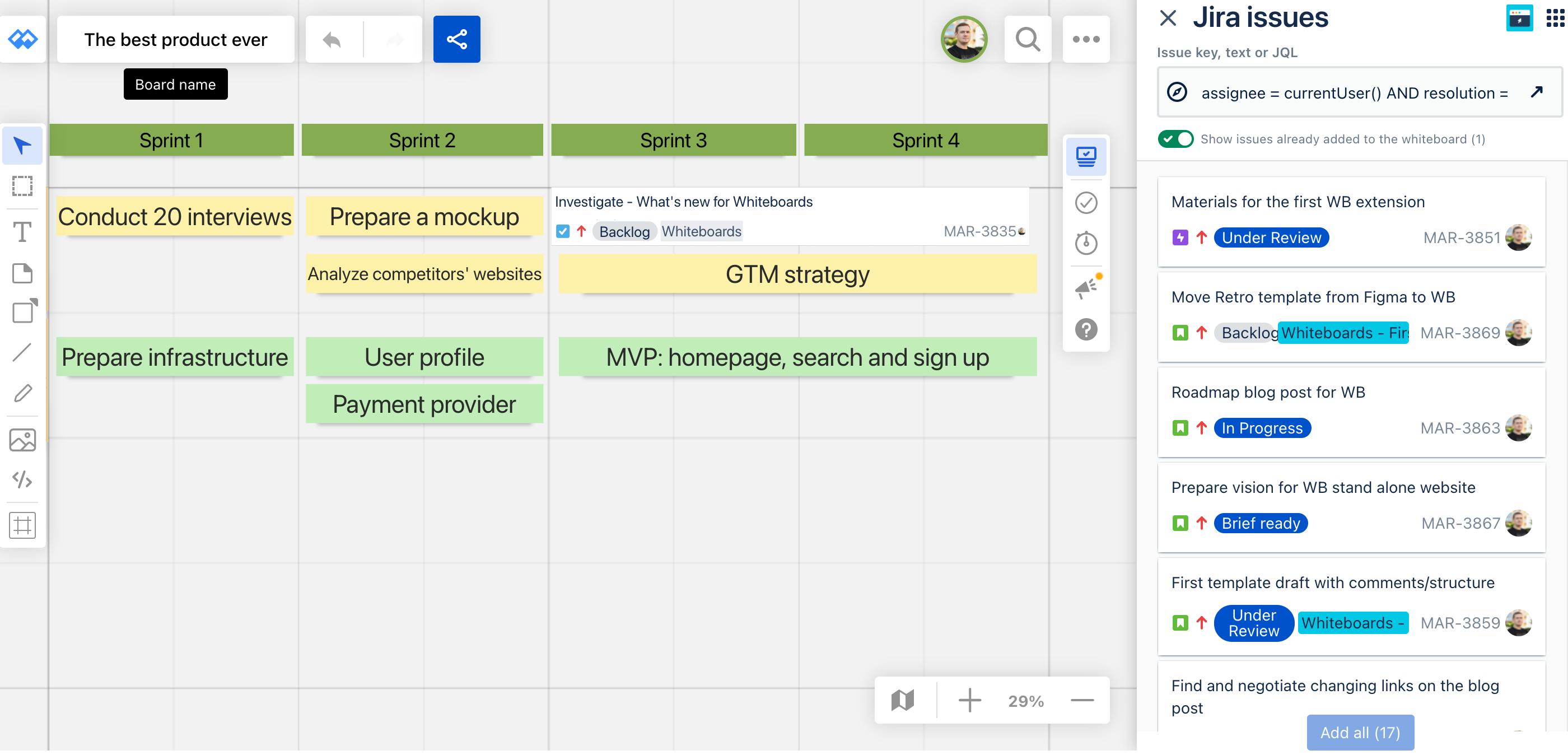 Roadmaps created in Whiteboards can be easily embedded into your Confluence pages to support your strategy content easily. This way, you can create executive visual roadmaps and actively collaborate with investors or management to get their buy-in.
Try Whiteboards for Confluence for free >>
Creating Roadmap in Jira
For Product Managers who have all epics, and tasks already created in Jira and need a more detailed roadmap supported by more advanced Jira integration, we recommend Whiteboards for Jira.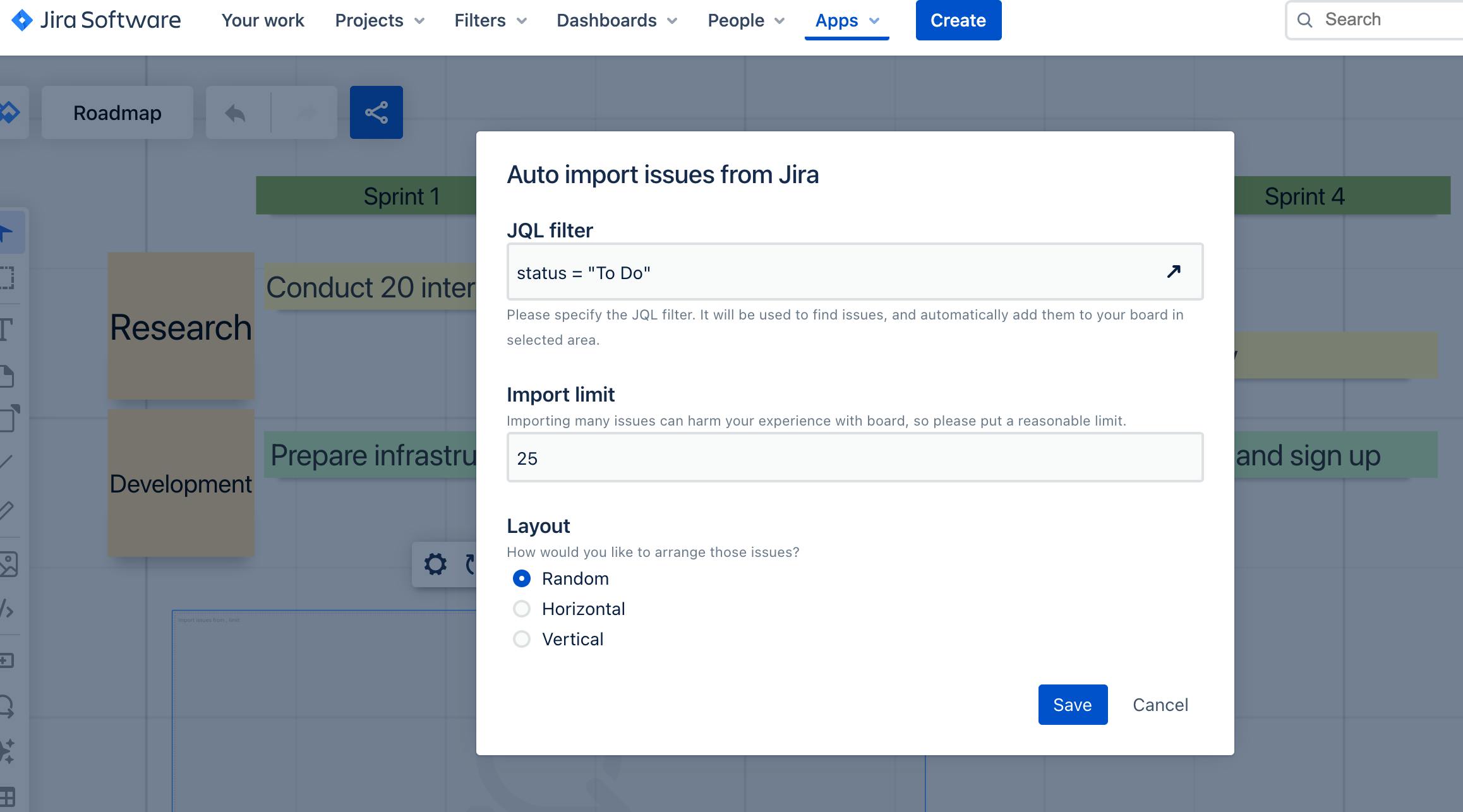 This app is fully integrated with Jira and allows importing existing issues from Jira onto the board and converting post-its into Jira issues if a milestone needs to be added during the conversation or planning. Additionally, you can make changes to issue values on the board, and the outcomes will be automatically reflected in your Jira, avoiding duplication of work.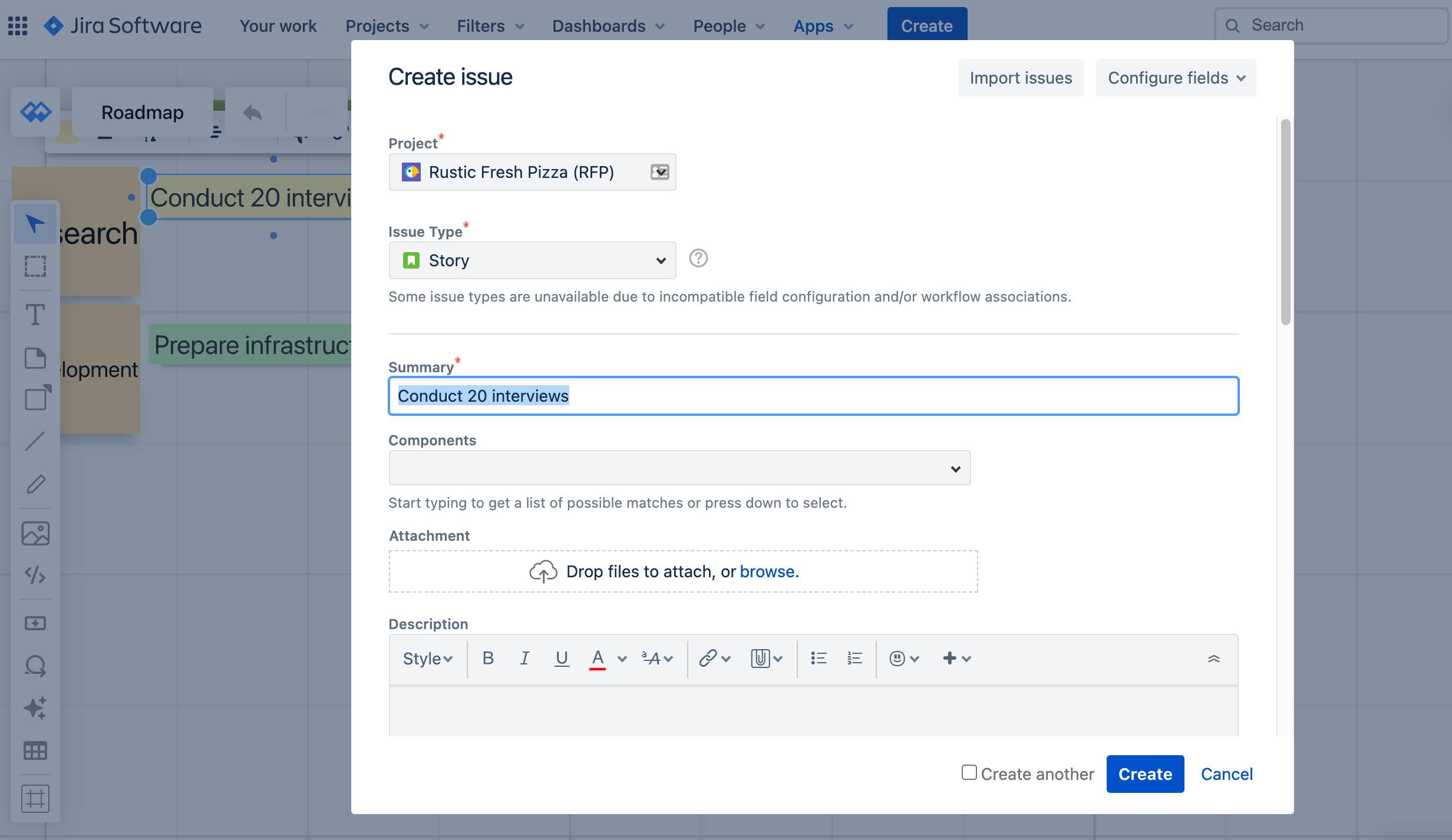 Building a roadmap in Whiteboards is extremely valuable if it is used to present product vision and during the discussion where you can adjust your cards on the spot.
To sum up
Creating a roadmap might be a challenging task even for experienced Product Managers and Product Owners.
Based on a roadmap application, it might require different approaches to its creation. It might be a high-level visualization of future changes in your product for customers or a detailed plan to align cross-team collaboration and reach a common understanding of the product vision.
There are specific solutions on the market to help teams with creating roadmaps. However, it is also possible to use universal solutions with powerful integrations, like Whiteboards for Confluence, to create, present, and manage advanced roadmaps.
Make your choice, and may your product vision have a successful execution!