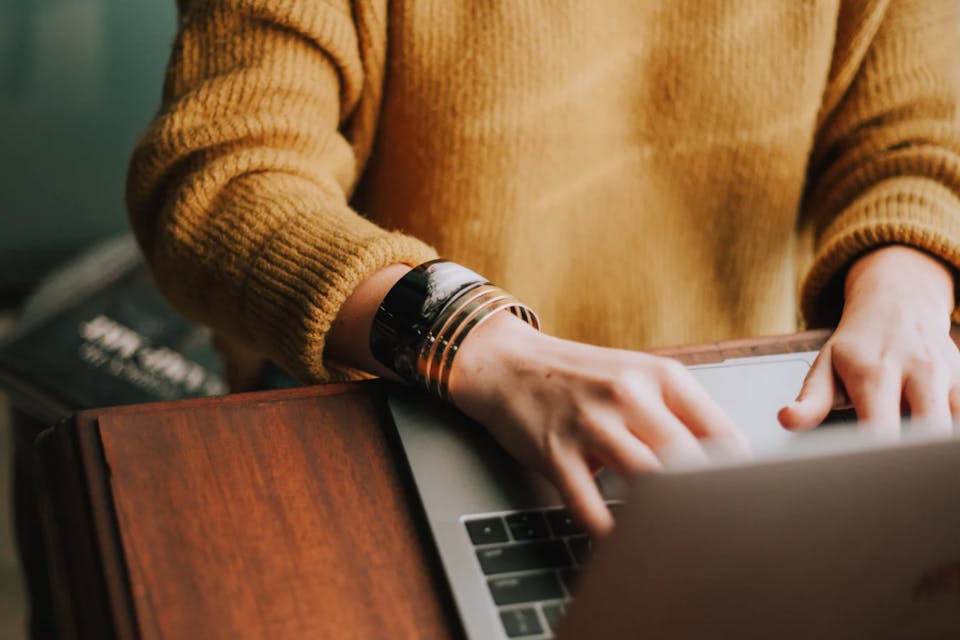 Collaborating with your entire team is a vital part of everyday work. It helps you stay on track when it comes to delivering resolved tasks or reaching the company goals. It also allows the team to run a productive discussion, spend more time together, or get to know each other as professionals a little bit better.
Now, as the teams are still working remotely (but anything we'll discuss in this article can also be applied to hybrid or office-only teams), they may need some tools to help them get their work done. Thankfully, some apps help your teammates always stay aligned with your team's and company's goals.
In this article, we would like to introduce you to our powerful integration of the Whiteboards app and Confluence, which you can use to run any gathering with your team and manage any documentation or notes resulting from your brainstorming sessions.
Why Whiteboards?
Whiteboards.io is a powerful application that will help you and your team get together on a virtual board to discuss projects, run a brainstorming session, or host a successful sprint planning gathering. The type of event you can use Whiteboards for is limited to your own imagination only.
Here are a few additional reasons why it's worth giving Whiteboards a try:
Whiteboards offer loads of features to work with.
The multitude of features available across the board will make your work easier and help you be more efficient with task delivery. Look right, left, or up to find icons with their corresponding tools. They can help you achieve the short- or long-term goals and streamline and speed up your work.
Try the freshly released shortcuts feature that can make your everyday processes faster and more comfortable. The most popular combinations of shortcuts, as well as the entire list, are now available on your whiteboard.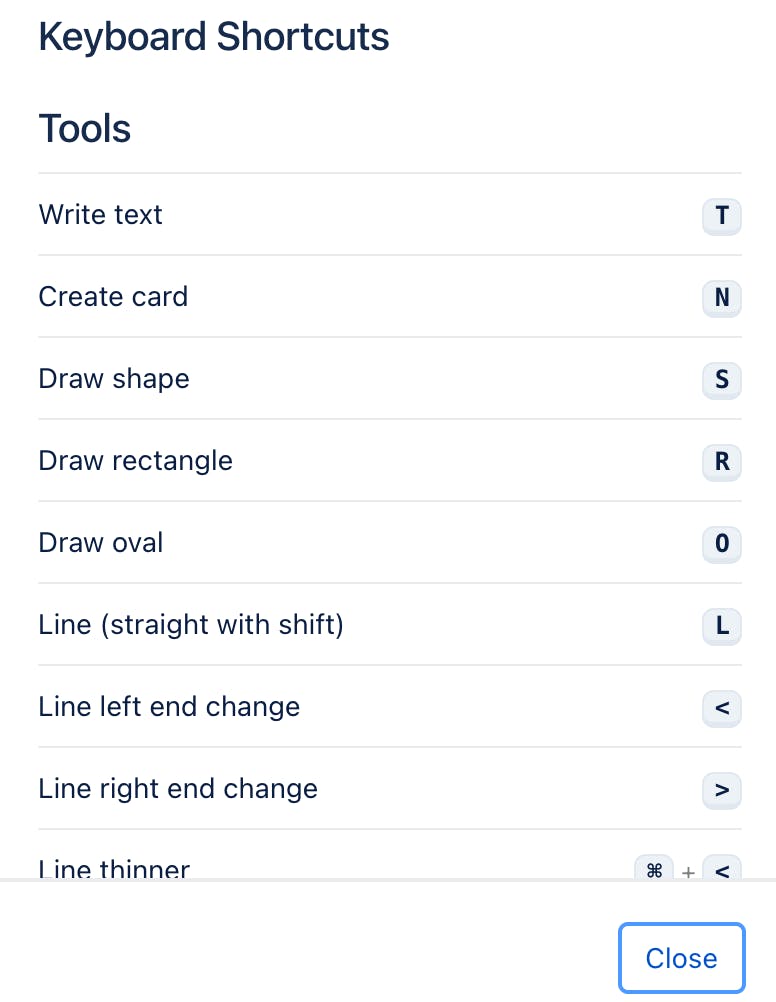 And if you feel like talking to your folks during meetings, brainstorming sessions, workshops, or any other type of event, try out the video chat option directly in a Whiteboard app. Don't open other third-party conferencing tools on your computer. Discuss the work in progress without having to leave your virtual board.
Whiteboards can be embedded into Confluence pages.
Whenever you create a diagram, mind map, flow chart, or any other visual representation of your work, you can add it to the Confluence page.
What makes this integration even more astounding, dynamic, and powerful is that you don't need to take relevant screenshots of areas you would like to present on your Confluence page.
Embed your entire virtual board or just a fragment of it to present your work. Provide changes there and see how everything updates automatically without any additional settings or clicks from your side.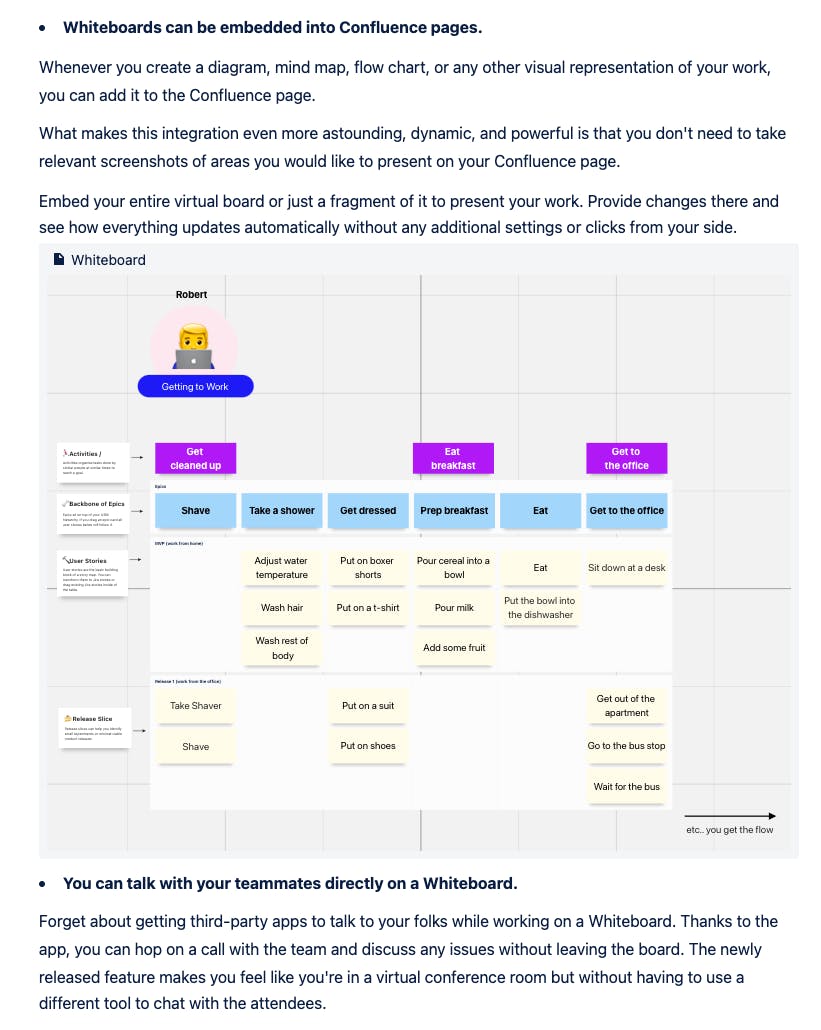 You can talk with your teammates directly on a Whiteboard.
Forget about getting third-party apps to talk to your folks while working on a Whiteboard. Thanks to the app, you can hop on a call with the team and discuss any issues without leaving the board. The newly released feature makes you feel like you're in a virtual conference room but without having to use a different tool to chat with the attendees.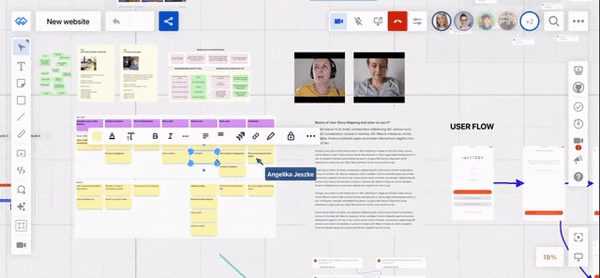 Why Confluence?
Having a tool that allows you to store documents, materials, and all your fruits of work in one place is a convenient solution. Confluence supports you not only in keeping essential texts there but also enriching them with numerous multimedia such as screenshots, tables, images, gifs, and any other component you can think of. Why is it worth using it in your everyday work?
Let's break it down:
Confluence can be used by the entire company.
No matter the position, Confluence can store (and be the only place to keep) the documentation of each and every team member that works in your company — starting from marketing teams that can use it to create their content, through legal departments to store confidential data, up to the IT teams that can adopt it as their documentation center. Possibilities are countless.


Confluence keeps your data private if needed.
Confluence is a web-based instance that allows anyone to contribute and get access to the knowledge stored there. Users can watch, read, and edit the content available and see how the documentation literally grows in front of their own eyes.
However, sometimes it is wise to keep some pages restrained from some employees, for instance, due to the GDPR rules. Having this in mind, Confluence lets you restrict access by deciding who can read, edit, or leave comments on specific pages or spaces.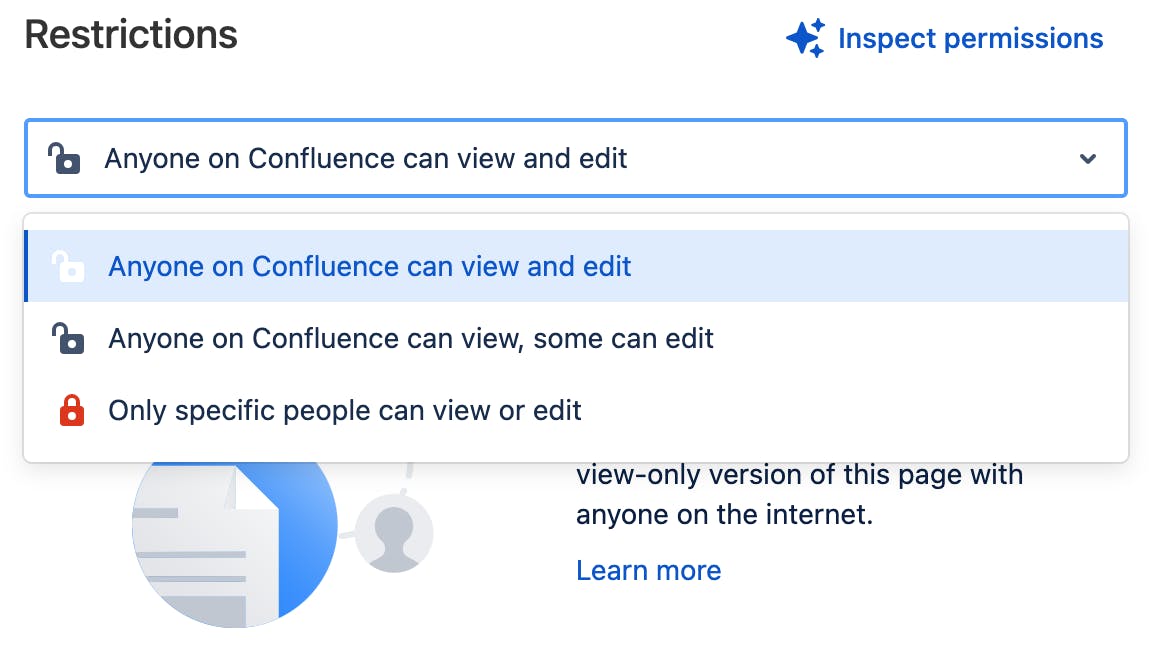 Confluence lets you use it naturally.
Confluence is not another CMS tool that you first need to figure out before it lets you manage your own content. With this tool, it's absolutely natural to know where to click within a few seconds.

Even if you use it for the very first time (or used it only once), you instantly know where to begin. Its clean interface and edit mode are very similar to tools you might know from the past — like the good, old Microsoft Word. The standard features are basically the same as in other programs, but here you can add a little bit extra spice to your documents and make them more vibrant and soulful.
Confluence is perfect for the agile environment.
Many companies follow the agile methodology in their everyday work to create better product documentation, sprints notes, or release newsletters and to build smarter, faster, and stronger teams. Technical writers can contribute information and receive instant feedback on Confluence pages to ensure everyone is aligned with things happening in their own team and has access to the same data.
Why not both?
We have thought about the solution to combine two of the before-mentioned tools into a robust integration that will help you, literally, stay on the same page with your team. Thanks to it, you can use Confluence alongside Whiteboards. And vice versa.
For instance, you can focus on a great collaboration session with your team on a virtual board and make sure to embed it as a macro on a Confluence page. With its automatic update, your team members will always see the visual context of whatever you change in your project.
When can I use the Whiteboards and Confluence integration?
The integration of the two apps allows you to work two ways:
If your team is scattered around the world, it might be challenging to get everybody's calendar aligned and meet together. What you can do is ask every team member to work on a specific project at their own pace and time but within a proposed deadline. That way, everyone might contribute to the project, but at different times of the day (or week, if you will).

As much as the asynchronous way of working is excellent for many reasons and worldwide teams, there's nothing better than collaborating with people you can see and hear simultaneously. For those seeking social interaction and heated live discussions, the only solution is gathering in one room and working together.
Whether you start working on a project virtually or in the same physical room, both tools can help you plan out your work, get things done, and socialize. Thankfully, Whiteboards and Confluence integration allows teams to do exactly that.
What makes this solution stand out?
Name a project to work on, and you will be able to do it with Whiteboards and Confluence. Whether you need to draw or compare diagrams, sketch out complex mind maps, or host workshops, these two tools will help you along the way. Leave the creative part for Whiteboards, but put the summary of your gathering into Confluence.
Forget about the manual work. Thanks to the integration, you don't need to remember about monotonous updates. Once your Whiteboard or a part of it is embedded onto a Confluence page, you're always up-to-date.
Confluence is not the only tool integrated with Whiteboards! Try Whiteboards for Jira too! This option allows you to upload your Jira issues directly on a board and start planning the work from there. Plan out a collaboration session where you and your teammates will decide which Jira issues you should work on first, which tasks are more important than the others or should be postponed, and many more!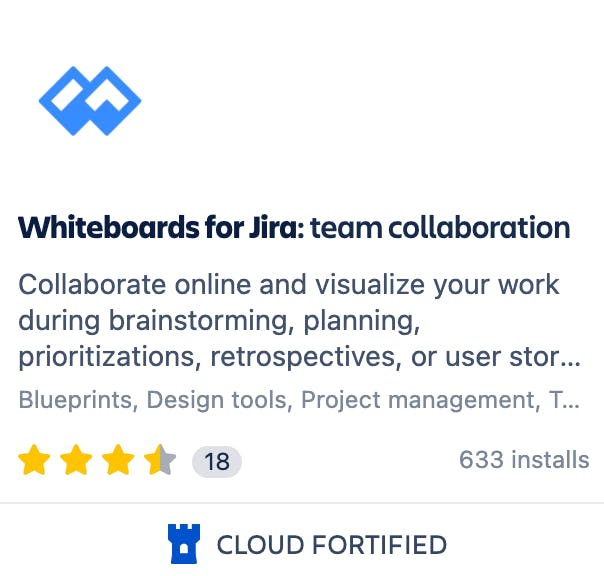 Summing up
Using multiple tools at once might seem overwhelming. Fortunately, the integration of Whiteboards and Confluence is completely sufficient in achieving your team's goals, completing tasks efficiently, or planning your next steps.
Not only will this integration help you get work done during asynchronous sessions, but it will prove to be an ideal solution for real-time teamwork. No matter if your task is to draw a diagram, prepare a mind map, or conduct a multi-day workshop, both apps will be enough for you to achieve your goals and at a low cost.
Sounds captivating?