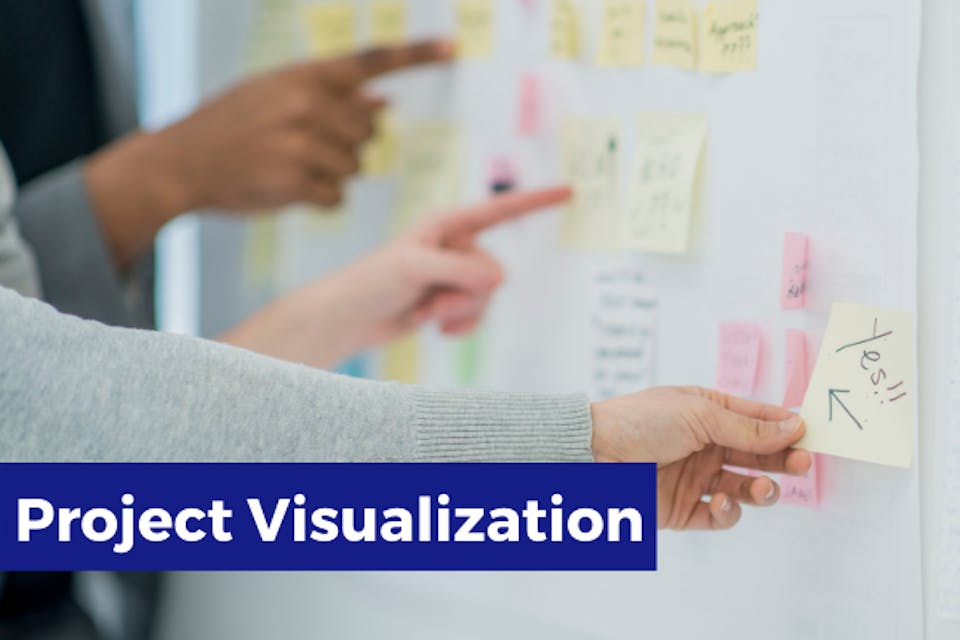 Jira's a great tool to help you manage projects. But it's not without some drawbacks, especially if you want to gain insights over your project's health, Jira lacks a big picture view.
As a Project Manager, you need a more effective way to monitor the team's progress, instead of going through each and every issue. While the roadmap feature provides a good overview of your product milestones, it's only limited to Jira Cloud. For more effective project visualization, you can extend Jira capabilities with tools like custom charts, timelines, and even mind maps.
Through data visualization tools, you're able to better communicate information to your project stakeholders and align team members toward success.
We'll explore the different project visualization tools available for Jira and how you can utilize them throughout your project's lifecycle.
Project Visualization Tools for Different Project Stages
Depending on the communication purposes, there are multiple ways to convey information and coordinate work across teams. It's important to understand the different data visualization methods to facilitate a productive collaboration environment or discover naturally occurring patterns.
Below, we've identified the key stages of a project lifecycle and how you can incorporate project visualization tools effectively.
Stage 1: Mind mapping for project initiation
The initiation stage is where you gather requirements to develop your project scope and deliverables.
Your project team can get together to brainstorm solutions around the problem that this project is expected to solve. To make sure all these ideas are captured properly, consider using a digital mind map to organize project ideas. That way, it's easier to gather relevant information or data sources and visualize your ideas and identify the next steps for your project.
Mind maps start with a central topic that branches out into related ideas as follows: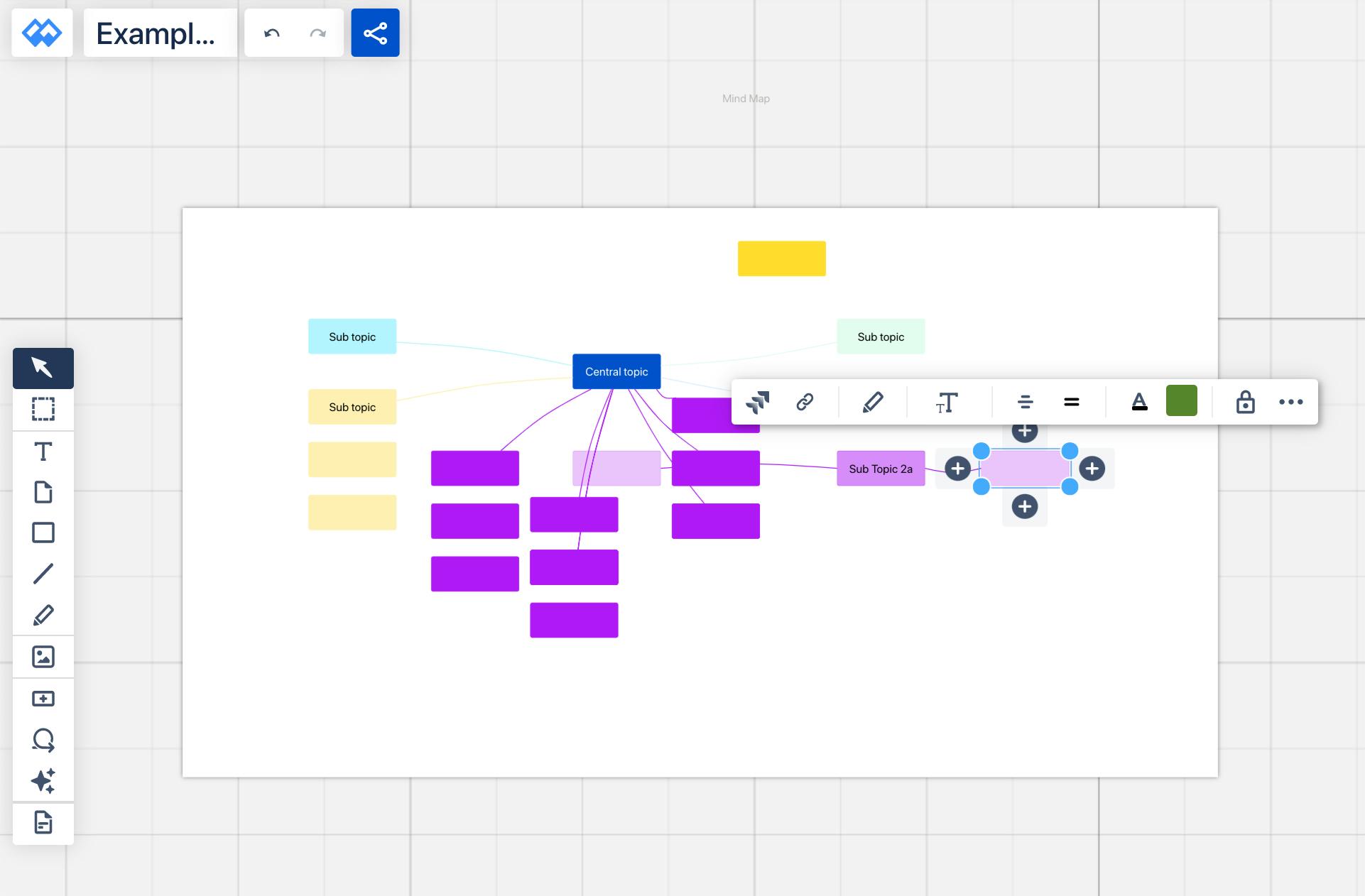 No, you don't need a huge whiteboard and piles of post-it notes for mind mapping. The Whiteboards for Jira app enables digital collaboration directly on Jira. The best part? You don't have to manually update the team's ideas in the backlog. Simply convert those digital cards into Jira issues, then organize them accordingly.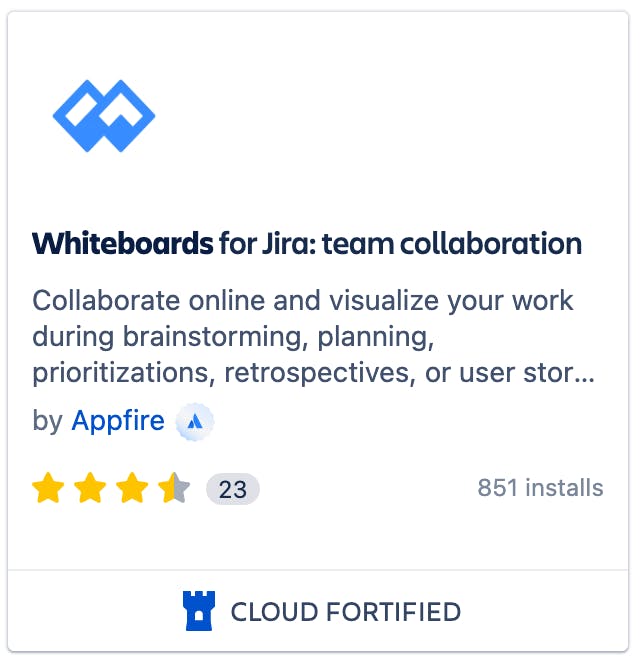 The app makes organizing ideas convenient through its drag-and-drop user interface.
Are you facing the challenge of tracking all the tasks created during the ideation process or keeping the delivery date? With this app, you don't have to worry about documenting project deliverables from ongoing discussion and brainstorming.
From idea to action: Transform your idea into a Jira issue with a single click.
And that's just a few features of the app. There's still more capabilities to come as we continue to develop and improve new features. Eager to use Whiteboards?
Stage 2: Planning with work breakdown structure and timelines
Ready to execute your project? Not so fast!
Before you get the ball rolling, you need to plan the execution of tasks, from prioritization to resource allocation. The last thing you want are blockers impeding your project's progress. Hence, it's imperative that you identify the task dependencies accordingly.
In Jira service management, PMs often find themselves skimming through the backlog to decide which task to stage next, which can be time-consuming. It also lacks visibility into the relationships between tasks.
However, the best way to plan project tasks is through the work breakdown structure (WBS). WBS essentially breaks down your user stories into smaller components.
Work breakdown structure displays all the tasks involved in a project in a hierarchical order.
Ricksoft's WBS Gantt-Chart for Jira data presents your issue links in a work breakdown structure format. You can even track task progress through a Gantt timeline. More importantly, the app allows you to prioritize tasks by letting you visualize dependencies between tasks. You can find the app on the Atlassian marketplace.
Plan your priority task by identifying dependencies.

Stage 3: Organize task execution on a Kanban Board
With your project planned out, it's time to get to work.
But with many tasks scheduled, it can be a challenge to keep track of what's being done and avoid potential roadblocks.
That's where a Kanban board comes in. You can easily customize your project workflow and have it reflected on the project board.
Here's a quick breakdown of the key components of a Kanban board:
Elements of a Kanban board. (Source)
Columns
The columns in a Kanban board represent different stages of your project's workflow. A typical project in Jira service management tool has these standard stages:
To customize your Kanban board to suit your project's workflow, go to your board settings in Jira.
Cards
Cards are a visual representation of your project's tasks or issues. You can use different colors for cards to represent their status. Add lines between cards to show issue links between Jira data.
Swimlanes
Swimlanes split your Kanban board into sections with a horizontal line. You can use swimlanes to separate different types of work, by assignee, or epic.
Work-in-progress (WIP) limits
WIP limits are the maximum number of cards or tasks that can be in one column. This lets your team focus on current tasks only so that current tasks will be completed faster.
Note that the WIP limit feature is only available for the Kanban project in Jira.
Sample Kanban project with WIP limits.

Stage 4: Progress Monitoring in Jira
Now that your project's well on its way, the next step is to monitor its progress to avoid scope creep.
Jira's Roadmaps feature helps you visualize your project's progress so that you'll know if the project is on the right track to completion. However, Roadmaps are only available in next-gen projects in Jira Cloud. It also doesn't show dependencies of tasks under each epic.
Monitor project progress through Roadmaps.
Is scope creep undermining your project's progress? One contributing factor could be resource misallocation.
To ensure your team members are not overcommitted or underworked, make sure to monitor your resources regularly.
You can utilize the reporting function in Jira, e.g. Velocity chart, to capture the team's efforts. Or if you already installed WBS Gantt-Chart for Jira, you can use the app to monitor resources.
The app has indicators to show if a team member has hit their maximum workload (the color red will be shown). On the flipside, it also shows if an assignee still has capacity to accept work (the color green will be shown).
Stage 5: Project Reporting with Custom Charts
Reports let your stakeholders understand your project's current status within a single overview.
Jira aids reporting through a number of different charts such as velocity and burnup charts. But if you want a quick reporting overview directly from your Jira dashboard, you can do so with the addition of gadgets.
Reporting gadgets provide you customized reports in your dashboard.
You also have the option of creating custom charts through a number of Jira apps like the eazyBI Reports and Charts for Jira Cloud app for example. The drag-and-drop interface of business intelligence solutions makes building custom reports from scratch a breeze. From high-level overviews to drilled-down metrics, you could create nearly any chart in the power BI desktop to help you make better decisions.
Project Visualization Equals Management Success
Project visualization goes a long way in presenting information in a more effective manner. With a high-level overview of your project insights, you can process information more swiftly to enable effective decision-making.
Haven't applied any of the project visualization tools and techniques mentioned yet? Then try them in your next upcoming project!
This blog post was written by Mariah Jamil, Content Writer at Ricksoft.
Ricksoft develops Atlassian apps, including WBS Gantt-Chart for Jira and Excel-like Issue Editor for Jira, to help PMPs everywhere deliver successful Jira projects. You can find both apps on the Atlassian marketplace.