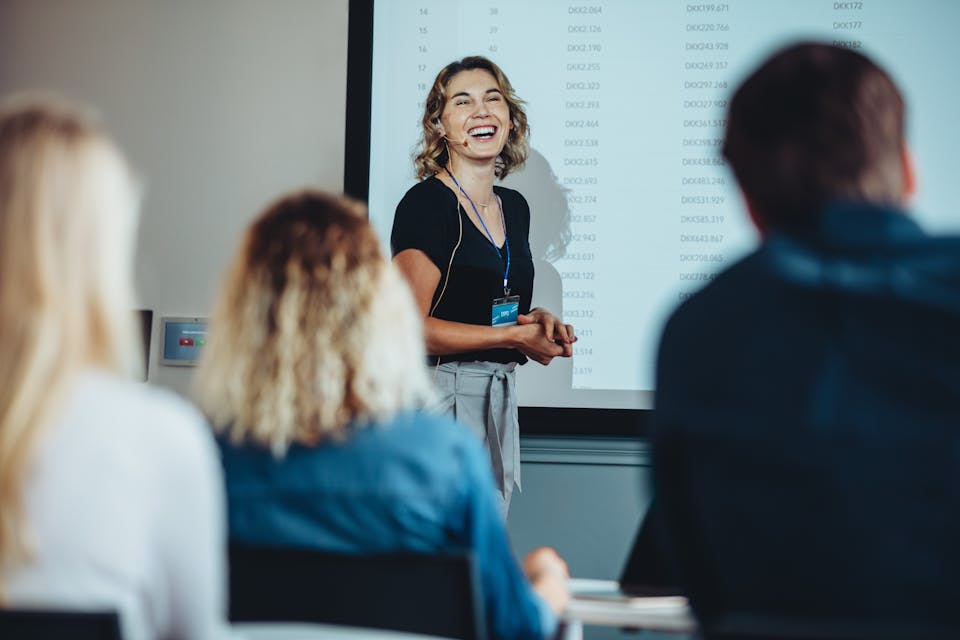 About Deviniti Jira Day
Back in 2013, the first events designed specifically for the Atlassian community and Jira users took place in Warsaw under the name InTENSO Jira Day. And while the events gained more popularity and more guests and speakers started to join them, in 2018, the organizers decided to slightly change the conference's name. The 2013-2017 editions were officially named InTENSO Jira Days, but since 2018 they have become Deviniti Jira Days.
Why change the name, you may ask? The answer is simple. According to its organizers, the event's name stopped being consistent with their vision. That way, two words, development and infinity, became one deviniti.
Deviniti Jira Day is today considered one of the largest conferences in Poland, but we can clearly state that it is one of the largest Atlassian Expert conferences in the world. Because let's face it, who else invited all Jira enthusiasts… to a stadium?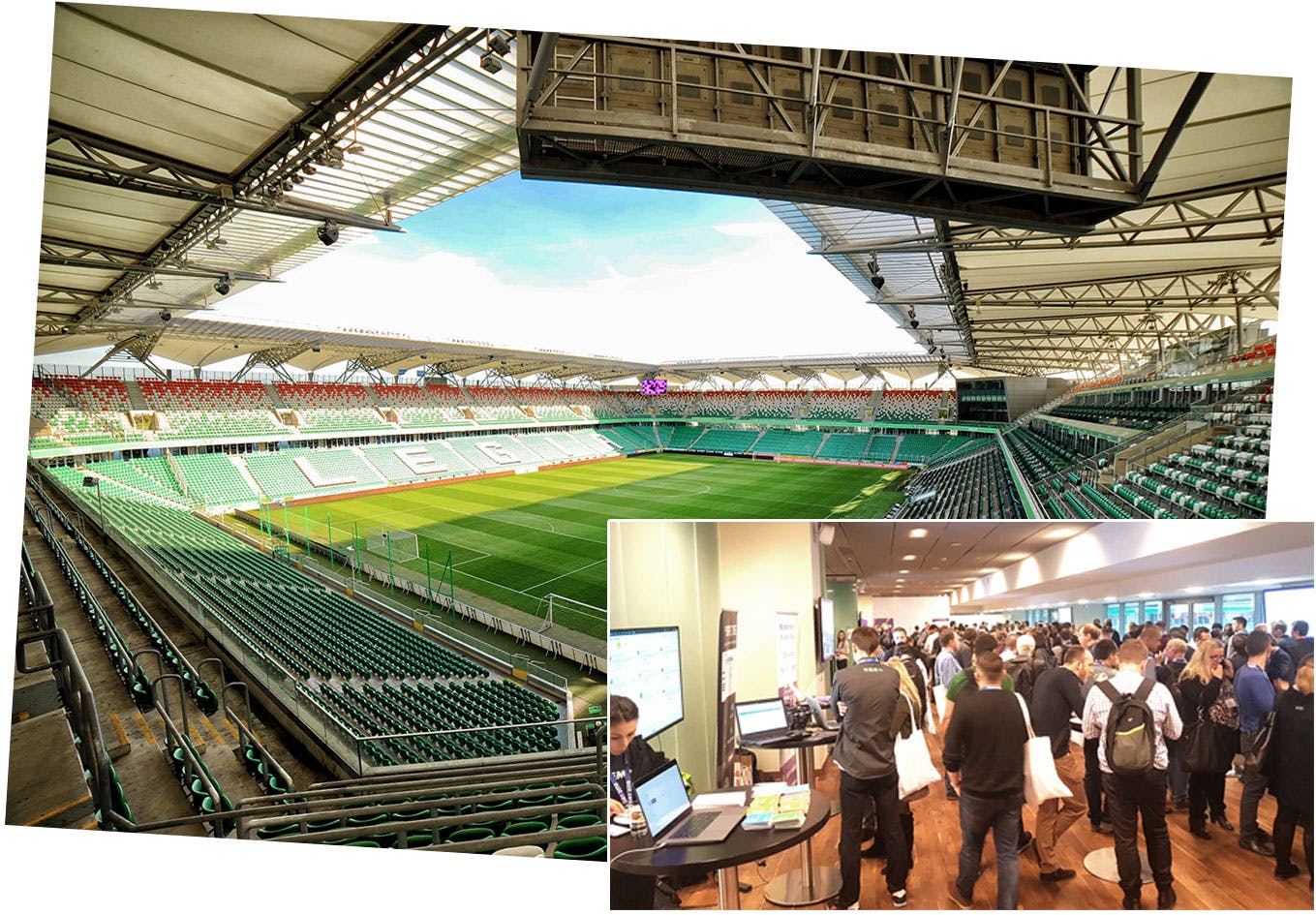 What to expect at Deviniti Jira Day 2022?
This year's edition of the most cosmic Atlassian-related conference is back in town and twice as important. After two years of being remote, people can gather in Central Europe in person! And the second great news — the year 2022 marks the 10th edition of the Jira Day event!

Again, as in previous years, the organizers will create a space where Jira experts can share their discoveries, host one-on-one sessions, and enable everyone to listen to small presentations and keynote speeches. Jira Day is perfect for learning more about custom development, app integrations, migrations, merging, and more!
The event is divided into three sections from which you can choose what you want to listen to:
Hear from experts from your niche that can assist you with ready-to-use solutions that will skyrocket your business.
Stay always up-to-date with technology. Combine multiple tools into one ecosystem within your organization and see how your job gets done easier.
First, see and test. Then decide on a purchase. Get to know the tools better by watching their demos.
Join our Whiteboards speaker, Paweł Mazur, at the conference!
On September 8th, our Whiteboards expert, Paweł Mazur, will hop on a stage to hold his presentation on how to run all agile events on a digital whiteboard. Paweł is part of the Whiteboards' marketing team, where he takes care of customers on a daily basis, presents our product to them during effective demo sessions, and keeps in touch with them. As a Customer Outreach Specialist, he does a great job of reaching customers willing to share their feedback and finding out what they think of our product and how we can improve it.

During Jira Day 2022, Paweł will present Whiteboards.io the same way he does to our customers. The presentation will show you how digital boards can replace physical ones for online team collaboration and agile events in a remote setup. We believe that successful collaboration between agile teams helps them stay on track when working on product discovery while also reaching the company objectives.
To present what we have in store, Paweł will use Whiteboards.io, an application that allows software and product teams to work together on a virtual whiteboard to run sprint planning events, estimation sessions, daily meetings, and many more, including brainstorming or retrospectives. Thanks to the deep two-way integration between the Whiteboards app and Jira, we can also bridge the team's ideas and plans with Jira projects.
Who else is going to be at Deviniti Jira Day?
The list of speakers and guests at the Deviniti Jira Day seems to be endless, but we have selected the most interesting presentations, in our opinion. Some of them you will find below:
Stay aligned: Effective strategies to foster cross-team collaboration by Barak Zigdon (monday.com)
Join Barak to discover how to break the silos between different teams and create just one single source of truth for your entire company.
Wake up Jira! by Łukasz Romaniuk (Appfire)
The most popular IT project management and bug-tracking software, Jira, was introduced in early 2002. And while it was all novel and fresh back then, now, after 20 years, Jira seems to have its best years behind itself. Trends and methodologies change, as well as the software development world. In this short presentation, you will discover how to bring the popular agile practices back to 2022 without giving up on Jira.
Consolidate Atlassian Tools: Reconnect your teams and reduce costs by Nikola Ilo (Atlas Merge)
If your company uses more than one Jira and Confluence instance, you're not the only one. Boost your team's engagement and reduce costs by consolidating your systems. Nikola will present you with the benefits of a single system, debunk the myths about consolidation, and talk about potential cost savings.
Make every release count — write engaging release notes by Sujeet Pathak (Amoeboids)
Release notes are a necessity for successful customer and stakeholder communication. You can increase their engagement with your product and processes with targeted content. During this short session, Sujeet will uncover various points to be considered when writing engaging release notes.
Stay on budget with your Jira projects by Arnar M. Ottóson (Tempo)
In this session, Arnar M. Ottóson will show you how to stay on budget using Cost Tracker and Tempo Timesheets. You will learn how to monitor the financial health of your projects, craft reports, and discover cost overruns early enough to avoid them.
Elevating the power of Jira and surpassing customer expectations by Shreya Billore (Decadis)
Since Jira integrations with numerous apps from Atlassian and other ecosystems, it might be challenging to establish a robust sync and collate the bits and pieces as teams might be distributed. In this presentation, you will learn more about the different approaches where you can seamlessly connect with various platforms and perform multiple actions from the Jira interface.
See you there!
So there you have it!
We hope we have encouraged you to join dozens of speakers and us at the 10th edition of Deviniti Jira Day!
Check the complete list of presentations and keynotes that will take place during the two-day conference in Warsaw here. We hope to meet you there!
If you want to know what other agile conferences are happening this year, check out our blog post about the best agile conferences to attend in 2022!